The 1940 Brooch Collection
This enamel reproduction set which was issued in 1985.
Robertson's entitled the set the '1940 Brooch Collection' although the style is also a ringer for the 1950/60's series.
There are 2 variations for the purist to collect -
one has "1940 Brooch Collection" on the box, the other "1940's Brooch Collection" as shown in the scans below.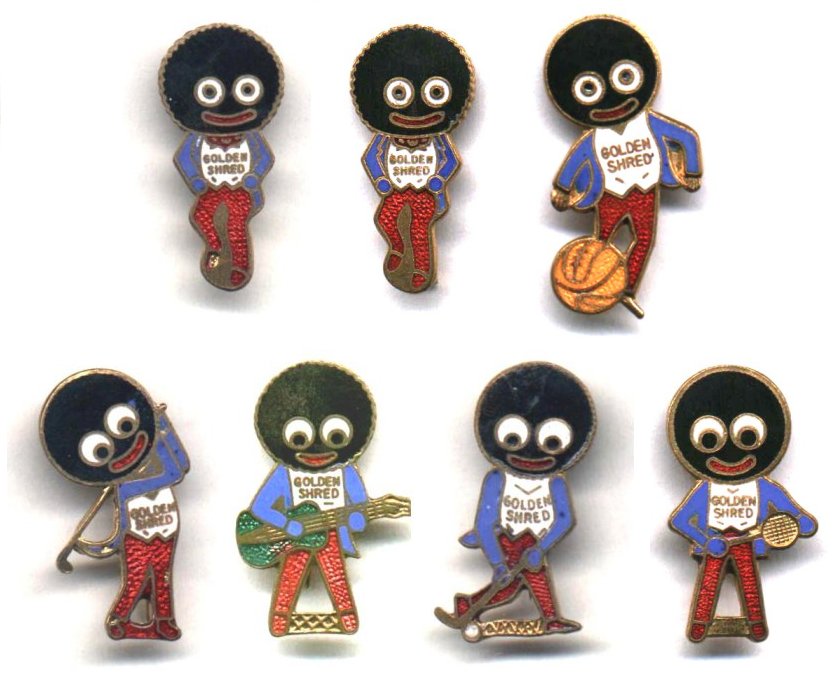 All 6 Gollies in this set were manufactured by the REV Gomm company.
Note the different shades of blue on the jackets of the 2 Standard Gollies.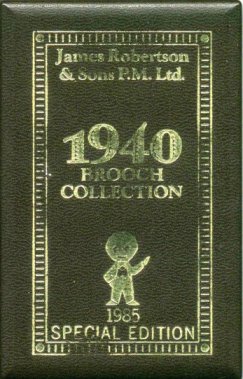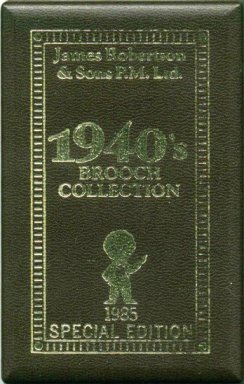 Footballer
Golfer
Guitarist
Hockey
Standard
Tennis