Pics of My Gollies from the 1993/94 Acrylic (Bubble Coated) Series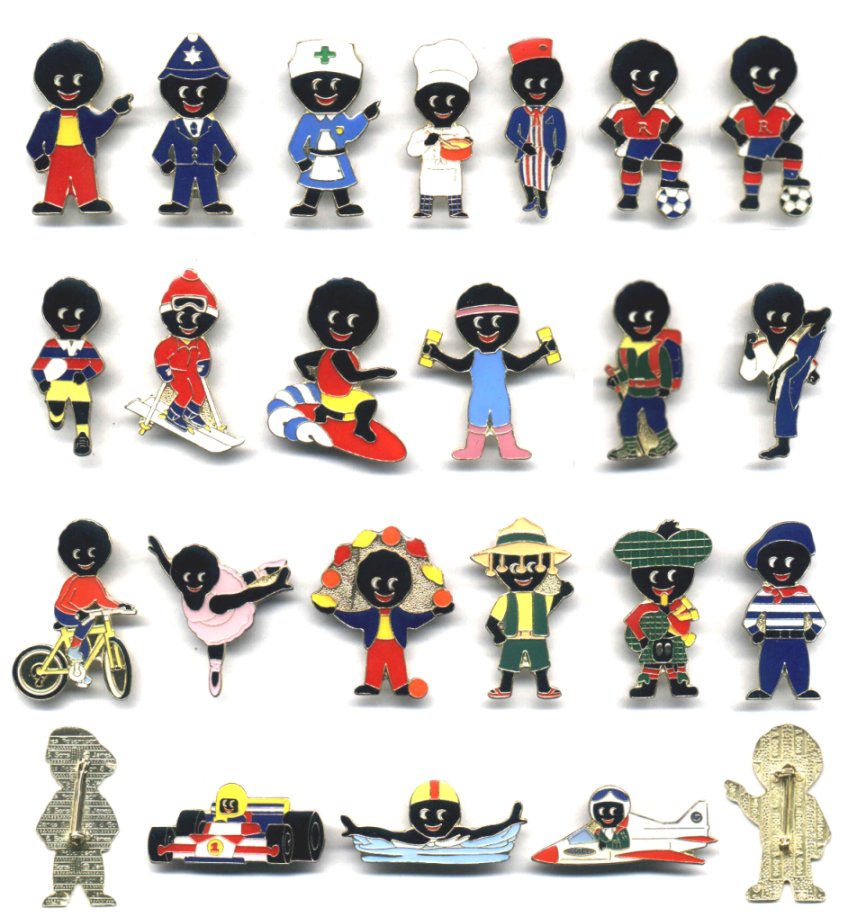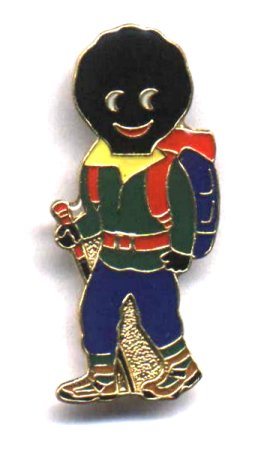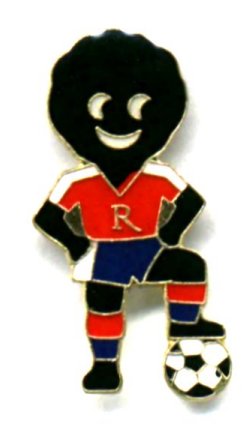 This series was initially introduced in 1993 with a horizontal 'James Robertson & Sons' backstamp (as shown in the bottom left-hand corner of the picture above). Later, 1994, a different manufacturer was used and the backstamp changed to a vertical format (as shown at the bottom right-hand corner). Additionally, some gollies from this range have no backstamp.

The 2 Footballers shown on the top row have different coloured footballs, the blue ball on the left has a vertical backstamp, whilst the black ball has a plain, unstamped back. The large footballer has a horizontal backstamp and is the 'white mouth' variety.
The Walker comes in green boot (horizontal backstamp) and brown boot (vertical backstamp) varieties.
The Jet Pilot, as well as having either horizontal and vertical backstamp varieties also has the vertical backstamp (stamped horizontally of course as it's a horizontal format brooch!) upside down as well as right side up! The red colouring is also distinctly more orange on the upside down one. (It gets really confusing sometimes doesn't it?).
There are other variations between the 2 sets, mainly in the shades, ie the Surfer has light blue waves with the horizontal back and dark blue with the vertical and the Ballet Dancer, Nurse and Keep Fit gollies have very pastel shades to their clothing in the horizontal format brooches.
Air Hostess
Australian
Ballet Dancer
Chef
Cyclist
Footballer
French Golly
Juggler
Karate
Keep Fit
McGolly
Nurse
Pilot
Policeman
Racing Driver
Rugby Player
Skier
Standard
Surfer
Swimmer
Walker